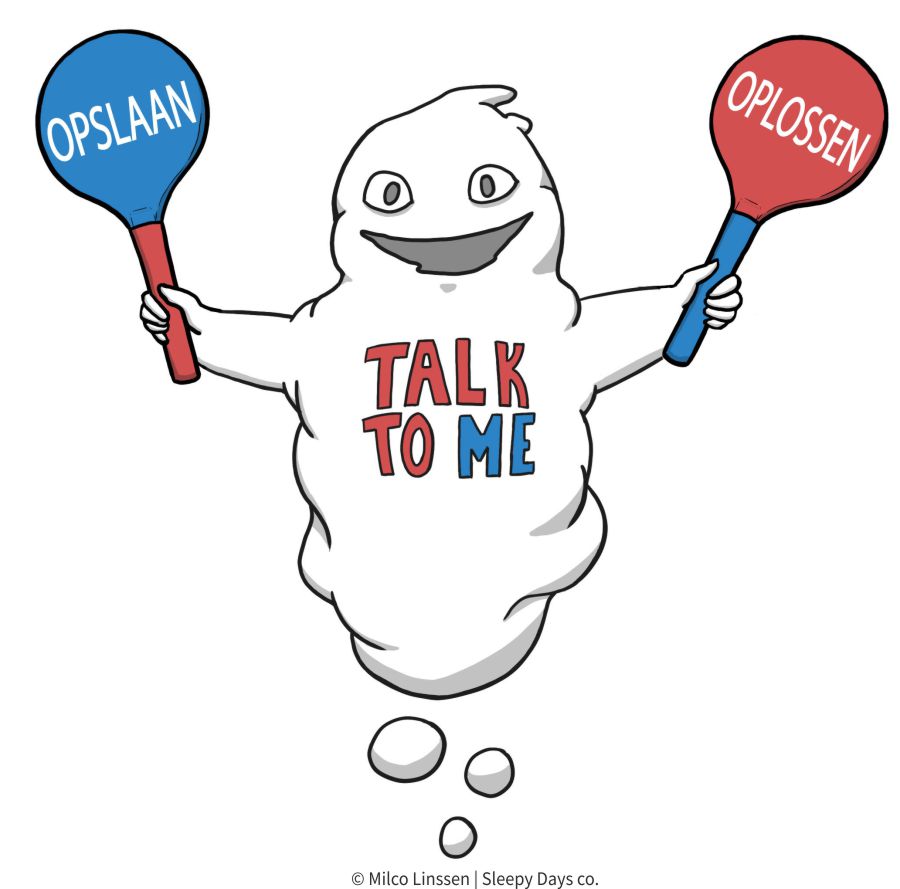 futonomo™ is uniek, omdat het de essentie raakt van ieders probleem: hoe voorkom je dat je slaap verliest door eindeloos liggen nadenken.
Onze hersenen zijn geprogrammeerd om op te lossen en te onthouden: daar is geen meditatie of andere oefening tegen bestand.
futonomo™ is special, unique and gets to the heart of almost everyone's problem: how to avoid losing sleep by thinking endlessly.
Our brains are programmed to solve and remember: no meditation or other exercise can withstand that.
futonomo™ is door iedereen te leren door het 3 stappenplan.
Stap 1 is het leren herkennen van je gedachtenpatroon. De methode heeft elke gedachten soort in kaart gebracht.
futonomo™ can be learned by everyone through the 3 step plan.
Step 1 is learning to recognize your thought pattern. The method has mapped every kind of thought.
Stap 2 is je het inzicht eigen maken dat je alleen kunt doorslapen als je hebt besloten wat je aan/met je gedachten gaat doen waardoor je wakker wordt.
Meest eenvoudige voorbeeld: (luxe) problemen gaan niet vanzelf weg. Ze houden je wakker totdat je weet wat je gaat doen. Een oplossing is niet nodig.
Bijkomend voordeel is dat je met de techniek juist ook je leven beter inricht.
Step 2 is to acquire the insight that you can only sleep through when you have decided what you are going to do about/with your thoughts that will wake you up.
Simplest example: (luxury) problems do not go away on their own. They'll keep you awake until you know what you're going to do. A solution is not necessary.
An additional advantage is that you can also organize your life better with technology.
De laatste stap is dat je leert je te concentreren op doorslapen als je 's nachts wakker wordt en gedachten kloppen aan.
Hierbij is de essentie dat je handvatten krijgt waarmee je 'nee' leert zeggen tegen het gesprek met jezelf en hoe je snel weer doorslaapt.
The final step is to learn to focus on staying asleep when you wake up in the night and thoughts knock on you.
The essence here is that you get tools with which you learn to say 'no' to the conversation with yourself and how you can quickly fall asleep again.
De gehele methode is omgezet in woord, 30 videolessen en unieke visuals waarmee alles makkelijk te begrijpen is